So I asked and you answered! Remember this beauty? Many of you said to go for it and paint it pink….
You were so right. Pink just makes it look sweet and romantic. The hardware looks amazing against the pink. I just need to find some paper to line the drawers. Any have any suggestions for on where to get pretty paper for liner?
Now I am not goin' to show you the whole thing cuz' I am changing it up a bit for the top and mirror. I am very excited about how this dresser is turning out. So stay tuned to see the full reveal a few days.
Meanwhile stop back tonight because we are having a HUGE party to show all of the 100 projects that the Hometalk bloggers created for the Michaels/Hometalk Pinterest Party that is happening at a Michaels store near you this Sunday from 1-4 pm. Hometalk bloggers will be at select stores and you can go
here
to see if there is a blogger at a store near you.
It was amazing to see how each blogger did something different with the 7 ideas that were presented to us.
I hope to see you at the Mcknight Road store in Pittsburgh if you are in the area! I will have some giveaways and rumor has it there might be a $20 Michaels gift card or a basket of goodies given away as well. Plus if you follow Michaels on
Hometalk
, you will be entered to win a $100 Michaels gift card!
Always being renewed,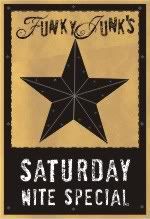 http://www.remodelaholic.com