As I mentioned a few days ago, Tessa had a birthday and she wanted rainbows as her theme. She also wanted the party at Chuck E. Cheese. How the words "sure honey!" came out of my mouth is still a mystery to me. I had managed to shut it down when the previous two children suggested a party at headache-ville but somehow I couldn't muster the word "no" this time. Maybe it was the thrill of not having to clean up my house both before AND after the party or the thought that we were having a total of 12 girls and I thought it might be better to have them run all over Chuck's place….not sure. But she was thrilled, the girls were thrilled and we managed to snag some tables and avoid having to do a reserved party which saved us some dough.
Annnnd we still managed to have some rainbow fun for her!
We made rainbow cupcakes for her classroom treat……
We created a $6 HUGE indoor rainbow using Dollar Store plastic table clothes and staples for Tess….
her rainbow reveal
I now these are not in the right order nor is there orange which I was informed of by Tessa 6 seconds after opened her eyes.
and then had rainbow cake in a jar for the party….
Happy Birthday Tessie girl!
Always being renewed,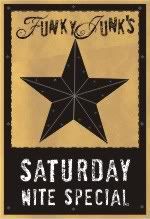 http://www.remodelaholic.com