I know I teased you with this yesterday…...
so now I will show you the inside!!
I was honored to have my drop cloth flower swag included in the Better Homes and Gardens Holiday Crafts magazine 2014!
They contacted me last November to see if I would let them include my swag in their magazine for this years edition…..ummmmmm, HOLY CRAP!
After my husband revived me, I had to read the email again. Of course I said yes and then waited. I stopped holding my breath in May when they sent me the contract but then held my breath again. I have been contacted twice before and had things fall through so I figured when I see the magazine then I'll not only share the news, but dance with glee.
Well, the magazine came in a plain white envelope with Media in large letters on the return address. It was a busy day so I only glanced quickly and almost through it out with the rest of the junk mail!!!!!
I realized it was fairly heavy so I had better take a quick lookey loo…
OK, I started crying when I pulled it out…I'm a wuss and I don't care. It felt incredible to see my name and my idea in print.
And it felt even more incredible when I showed it to my husband and he got this big grin on his face. Even after all these years together, it means the world to me that he was impressed and happy for me.
I will tell you that this issue has an incredible abundance of adorable and classy ideas for holiday decor so please go get it and get your craft on.
Thank you again BHG for this crazy gift!!
Always being renewed,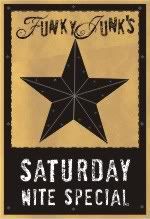 http://www.remodelaholic.com