I need help and I am asking you all to give me your input. My sweet friend Janet gave me this dresser and I am stuck on whether to paint it or refinish it.
The top isn't in great shape but not bad either. I was going to stain it darker.
And I was thinking of painting the bottom a pale, pretty pink since the hardware is so girly. But I was going to keep the top stained since it is a high traffic area.
Something like this but with a wood top….
Isn't this hardware and key hole beautiful. I just think pale pink would highlight these details so sweetly.
It also comes with a pretty mirror which makes it even more girly to me….. but the frame that the the mirror is attached to is getting repaired right now so I can't show you the whole thing. But is is very similar to the one on the pink dresser above, albeit a bit more square.
So what do you think?
Keep it oak?
Paint it pale pink?
Or how about suggesting another color???
Always being renewed,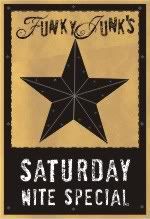 http://www.remodelaholic.com