Haven't signed up yet for mailing list? Please do so by adding your email just to your right on the sidebar….see it? Good. Now you'll be in on all the latest and greatest happenings at the Workshop!
I only mail them out once or twice a month so no worries about floods of mail, just goodness right into your inbox!
As we have been cleaning out the house we bought to flip, we have been blessed with loads of goodies. The house was left pretty packed full. I nabbed this child's drafting table and decided to give it a new life as an occasional table.
Now before I came up with this idea I thought it would be all cool to do this…
Not sure I'm loving the gold....yes or no
until saw the error of my ways…fatal mistakes we do make on occasion.
Can you say bad Chinese art???
Back to the drawing board.
So after I gave it another even more vigorous sanding I
taped off my lines where I wanted to stain. I was going for a faux inlaid wood look. Now I am going to let you in on a little secret about how to get this look with stain. You need to use an X-Acto knife and score along the taped edge and then use a credit card to really seal the edge. When you think it is sealed well, do it again just to be sure.
Use wood conditioner on the areas to be stained and then stain it the colors that you want.
Once dry I gave it two coats of Polycrylic and off to the Flea she went. The nice thing about drafting tables is they fold up so compact as you can see in the above photos. So you can pull it out when you need it for extra serving space or a little backyard bistro table and then it stores in only about 5 inches of space and looks pretty while doing it! Plus I love that it has a little industrial edge to it. You know I likes me a cocktail of wood and metal!
I am happy to say it found a home pretty quick and now I am slightly addicted to these folding tables!
I found another folding table, not a drafting but still awesome, at the thrift store and am working on another faux inlaid look for ya'!
Would you use a drafting table as anything other than to draft?
What kind of tables do you use to add extra space when needed?
Please tell, I might need to gets me some!
Always being renewed,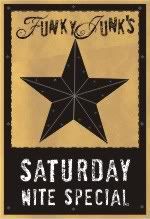 http://www.remodelaholic.com