*** If you have not been receiving my feed it is because I jacked it up royally. So please be a dear and sign up again! If you are new, you can sign up too! I do not discriminate!
I know I promised you a quick turn around for my sneak peek dresser but I guess I lied! Don't trust me I tell you if I say it is gonna be tomorrow, then check back in a year. Bwahahaha, evil laugh. I want my readers on their toes! Okay, so remember (well, you might have gotten to the age when you have developed dementia trying to think back that far…) when I showed you this beauty?
That needed a total rehab on the top
And on the legs of the mirror?
And then I showed you the pretty hardware and I was thinking pink?
And then I gave you the tiniest inkling of the pink I was thinking? (Dr. Seuss anyone?)
Well, here she is finally pinked and pretty and hiding a little twist in her drawers...
Yeah, I couldn't help it. The polka dots said girly to me. Don't you think a little girl would love to open the drawers and see this fun paper? My friend Janet had given me this dresser and said make it usable for someone again. It was her's as a little girl and I guess that influenced me a bit to make it pretty again.
Hey there! I apparently cleaned up this side of the room in order to make the shot look nice….
but I must have forgotten this for the close up shot. Well, this is usually how that looks anyway….this one will o obviously NOT make the rounds on the Pinterest boards!
Was it worth the wait?
Do polka dots want to make you throw your panties in the drawers???
These are the burning questions of the day……
*I am happy to say that this dresser sold the very next day I delivered it to the shop. Maybe I should paint everything pink…..
Always being renewed,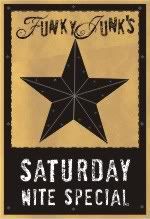 http://www.remodelaholic.com