Well, I know I have been away for a long time. Not sure if anyone noticed and that is OK. I needed the break from blogging. Lots of stuff has been happening since the beginning of August, so this might be a long post since I have about a month's worth of stuff to catch you all up on!
First of all, when I got back from my parents 50th Anniversary, I decided to pull all of my furnishings from the Antiques Mall. It was a hard decision to make since I loved the location (right down the street from me) so it made drop off ridiculously easy. But I had to go in weekly to clean up my space from other vendor clutter. The last straw was when I went in and the vendor that shared my space had completely moved my things out of the way so they could add a big set of club chairs to their space….except that they were in my space….. So I just decided after two years (I can be a little too optimistic sometimes), this wasn't going to ever be addressed.
So now everything was sitting in my foyer, much to my husband's chagrin.
This isn't any ordinary Flea market. It is a curated event which only serves to give the consumer a better variety of items to go gaga over! It is held the 4th Sunday of the month from 11a-4p in the Strip District of Pittsburgh, so if you are in town, stop by!
I scoped it out on July 27 and decided to apply for the next one 2 weeks before the next one! I got accepted but then needed to put it into over drive to get more stock. At this point, my sleep cycles get completely jacked because I do NOT have the ability to shut my ideas off……they especially start going between the hours of 12:30 am and 3 am. Yeah I was a zombie.
Now usually when this happens and I am functioning on less than stellar sleep, I also become the Hulk. Yes, you wouldn't like me when I'm angry! I may even turn green…..
But God gave me super human patience during this time and he continues to do so because I am also participating in the September 28th Flea. I have been able to balance family time with work time (yes, I also work a "real" job 3 days a week) with project time. This is important to me since I have a hard time doing this sometimes. Projects keep coming to mind and I get so excited that I tend to forget everything else. A bit of an exaggeration but not too far off if you know what I mean.
But don't bring in a white glove because I am not a miracle worker and my home is filthy! The first thing I am going to do when this is all done is clean the heck out of my house. Certain things are getting spot cleaned, the toilet for example since I do have 2 guys that live here so that is a must, but other things are getting hit about 1x/every two weeks.
It is embarrassing.
Then we needed to get a car. And that took about all summer. My husband will tell you that I research the heck out of what I want, decide what I want and then I want it immediately. I needed three things in an SUV, third row seating because we are starting to haul more kids, large enough to haul furniture because I need to haul more furniture, and the third row needed to fold flat, otherwise when I find a cool piece on the side of the road, the kids were going to have to ride on the roof if I had to remove third row seats. AND since I wanted third row seating, I might as well get three extra seats instead of just two. And it needed to be American made and used!
So I kept praying about it and searching online at dealerships and having no luck. Then God provided through…..Craigslist! We were able to purchase a 2006 Dodge Durango with all of these things, in mint condition with only 73,000 miles!
This SUV has more that paid for itself just in the furniture hauling department…it even hauled the U-Haul to the Flea.
I love this car.
During all of this, I have been struggling with the idea of opening a shop. This is not an easy decision given that I do still need to work; I carry the medical insurance so that is one reason and it helps if I can buy food for the children. But I also don't know how it would look trying to do real work, shop work, still make projects to put in the shop, have time with my family, yada, yada, yada.
The Flea was very validating in that I had had this thought process before the Flea but almost everyone that came into the tent, asked if and where my shop was. i was also worried about how much traffic would pass through my tent. I was not disappointed. I had a ton of foot traffic and was busy all day. Thank goodness my friend Michelle came to help me. I would have been overwhelmed, in a good way!
This is a slowly evolving process so I'll keep you posted.
The third big exciting news of the month is…..no I am not pregnant! I actually had a reader contact me and ask if I would help rescue/decorate her house. This came out of left field for me but it also intrigued me. I went to see her home and have started some of the work on it which I will be sharing as it progresses. But very stoked about where this could go…..
My husband is also a real estate mogul. We own two rental properties and he just closed on a third. Usually we rent our properties but he wants to flip this bad boy and I do mean bad. It is a ridiculously cute 1/2 of a duplex but it needs major renovation. Usually we do what is needed to rent it but this time he actually said I could do whatever I wanted within his budget. That makes my heart sing. I foresee more sleepless nights!
The previous owners left a lot of stuff, mostly boxes of their parents life, and I went in this past Saturday to go through stuff to see if there was anything worth saving before we got the dumpster.
Now this is fun with a capital "F" to a gal like me! I'm also a cheap date if you couldn't tell.
I got some amazing finds that I will be able to sell and some to keep with a little clean up. It was strangely cool discovering someones life in boxes. I found out the father was a photographer and had a t-shirt printing business. Someone also had a thing for electronics and music.
I tried not to haul too much home because my husband just said to me
"You know eventually we will run out of room in this house……"
I know babe, and I am so glad that you put up with me on this journey that we are on together.
I will be finally posting the Flea pics and some of the projects I made in the next few days.
Look on my
Instagram
feed for projects that will be coming to the Flea in September.
So I have one more piece of BIG excitement but that will have to wait for another day.
But here is a sneak peek….
Can you guess what it is?????
Love you guys for hangin' in there with me on this journey as well.
Always being renewed,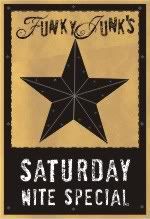 http://www.remodelaholic.com